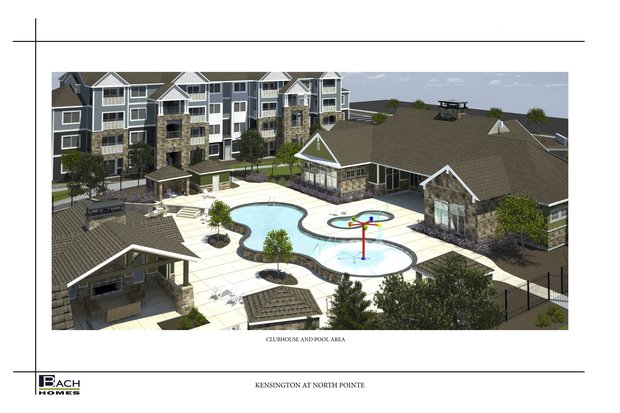 Despite many residents vocalizing their displeasure with the idea, the Boise Planning and Zoning Commission approved plans for new apartments in Northwest Boise. In May the commission denied the initial plans for the apartments due to the initial size of the apartments. The first plans had the apartments being four-stories tall, which worried neighbors as they feared that people would be able to see into their yards and homes due to the apartments proximity to the neighborhood. Neighbors also feared that there would be a spike in traffic due to the amount of people that would move into the area.
The new and approved plans have scaled back the original designs. The 312 apartments will be two-stories at the exterior and three to four stories within the center of the development. They also scaled back the amount of commercial space from 170,000 square feet to just 70,000 square feet.
Neighbors are still upset about the plan, complaining about the traffic issue still, also saying that the apartments do not fit the character of the neighborhood. They also feel that the apartments will bring the value of their homes down.
The commission approved, although they did not seem to be thrilled about it. They felt that the new designs addressed the initial issues and merited approval. The plans also only passed by a margin of 4-2, and many people are calling for the commission to appeal the plans. The plans will go before city council for final approval soon. Hawkins and Bach, the developers on the project, hope to get this project moving by the end of the year and have them completed within two years.
Next week the old Owyhee Hotel, built in 1910, will reopen with a new look after more than a year of renovations. The building is no longer hotel, but is now a place to live, work, eat, and meet.
Part-owner and developer of the Owyhee, and Co-President of LocalConstruct, Mike Brown, was the brains behind the majority of the renovations. The groups goal was to both bring the building into the modern era, while still capturing the feel and look that the building had when it first opened over 100 years ago.
They found an old fireplace hidden in the walls, kept the original tile, and remodeled the store fronts based off historic photographs. They also added completely modern technology to the building. From fiber optics and the latest in Audio/Visual technology, to a completely new AC system, the Owyhee is both a modern masterpiece and a portrait of the past.
The building is now home to many new apartments, which will help bring life to the downtown Boise area. The hotel was no longer successful, so the developers hope that the new feel and look of the Owyhee will begin to urbanize downtown.
As people begin to move downtown, and the city continues to urbanize, no one is better equipped to get people moving that All My Sons. If you are looking to live in a new downtown space, let your local movers get you there.
If you don't have plans for Saturday, your Boise moving specialists recommend you check out the Boise Music Festival. There is a wide variety of musical talent performing at this event; from L.L. Cool J, to Smash Mouth, to Kellie Pickler. This yearly event will take place at the Expo Idaho Event Center, an improvement over last year when it was held at Ann Morrison Park. Over 70,000 free tickets have been given out over the past few months, but if you were not lucky enough to get one you can still go see all of the more-than-sixty bands for only twenty dollars! Your Boise movers hope you have a great weekend and check out the Boise Music Festival for a fun time. It is definitely an event that you don't want to miss!
Your Boise local mover is quite intrigued after seeing a cool new IKEA themed home. IdeaBox, a company known for its prefabricated home designs, was appointed by IKEA to bring the "Aktiv" to life! The Aktiv looks like a pretty cool little house, and it wouldn't be surprising at all if your Boise area movers started seeing more customers moving into these smart looking homes. The home is decked out with IKEA cabinetry and appliances, so you can bet these cool little houses are highly stylish! Check them out if you foresee any moving ventures in your future, you may be looking at your next house!
Your Boise local moving company and its staff is relieved after a boat carrying a team of local scientists nearly sank en route to Hawaii. Tom Hadzor, co-owner of Wide Eye Productions recalls early signs of danger when the boat's stern was floating abnormally close to the ocean's surface. The boat, named Kilo Moana, had somehow sustained a baseball-sized hole which caused water to move quickly inside the vessel at a mind-blowing rate of four-hundred gallons per hour! Without the fast-acting help from nearby Coast Guard officials, your mover in Boise might not have had good news to deliver regarding the nearly-sunken scientists and film crew. Fortunately, members of the Coast Guard were able to provide special pumps to move water out of the boat allowing all passengers to arrive safely in Honolulu. Stories like this make your relocation experts in Boise very thankful that we don't travel primarily by boat!

If your family has recently finished moving to Boise, you may be looking for some family-friendly fun events to enjoy this weekend now that your relocation duties are complete! Your Boise mover here has one very fitting option for Friday to help you kick off the weekend in your new home. Comedy improve troupe, Chicks N' Giggles, will perform Friday at Comedy at the Linen in Boise, and the show is said to be a blast for children and adults alike. Enjoy interacting with the comedians if you'd like, or just sit back and watch the side-splitting laughter ensue, Chicks n' Giggles are known for a hilarious and very original performance the whole family will surely love. Comedy at the Linen will have a full bar available as well as pizza. Now that you and your family have finished all of your moving duties, you all deserve a fun-filled weekend off!
If you've never been, you may be surprised at how well Boise caters to enthusiasts of fine arts. Boise's art scene harbors many well-kept secrets such as the local philharmonic orchestra and ballet. The Boise Art Museum is another local gem as it focuses on modern contemporary art. The Boise State University Morrison Center is a hot spot for Broadway-style musicals and many other performances. Boise even hosts an annual Shakespeare Festival, and very appropriately as the event is held at the city's outdoor amphitheater. Magnificently framed by gorgeous mountain sides and other natural beauty, Boise should definitely be considered a smart move among artsy individuals looking to relocate. And though their work is not showcased at the local museum, your Boise area movers are masters of the art of relocation services which would be very fitting for any artistic newcomers in need of assistance!
While moving may not be the easiest task in the world, it sure does make certain tasks a lot easier. Unless you are a Boise professional mover, there is nothing routine about relocating from one home to another. The ease of living in the same place for a long period of time can be nice, but the same ease can also encourage laziness. When was the last time you removed every lamp book and trinket from the various surfaces in your home so that you could clean all you shelves desks and dressers thoroughly? When there are no moving plans in effect, there isn't much motivation to tackle tasks such as meticulous surface cleaning. Thanks to your upcoming move in Boise though, there are a plethora of tasks on your to-do list that just got a whole lot easier! Your mover here can think of at least ten such tasks!
Packing is a huge part of your upcoming move. If you haven't already begun packing boxes, you should start asap! Packing boxes early is absolutely necessary for an overall stress-free moving day. When packing, there are several key points to keep in mind. Labeling boxes as they are packed and taped closed will make for a quick and easy transition into the new home when the time comes to unpack. Many people use color coding techniques to make matching boxes with their designated rooms at the new place an even quicker process. To ensure ease of moving each box, pack heavy items into smaller boxes. Items such as books should be packed in small boxes so that each box can be carried without too much difficulty. Packing up boxes in advance is smart, and accumulating each packed box into a designated area is even smarter. Keeping all boxes packed and stacked in the same area makes for the quickest load time come moving day!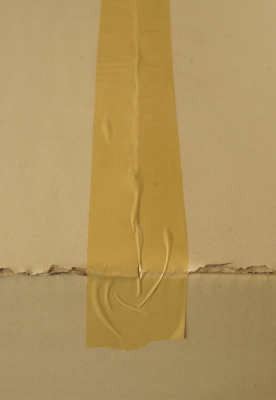 Do you browse moving reviews before hiring a professional Idaho mover in Boise? Hiring movers may not be on your to do list more than once every year or two, but when the time comes, if you are like most you will research potential movers before making your hire decision. Moving reviews are a great way to do examine local relocation services, but should not be your only method of research. Why? Unfortunately, there are many professional moving companies out there who fabricate reviews to open up the flood gates of unsuspecting customers. Additionally, moving can be extremely stressful, and stress can distort the thought process of an individual during preparation phases of a move. You should always make sure that you understand the ins and outs of the moving process before you hire a relocation service provider; unfortunately, not everybody retains critical information about hiring movers and not everybody communicates the extent of his or her moving needs adequately which can cause miscommunication between mover and shipper. Many people who move with professionals end up having a bad experience not because their mover is inadequate, but because he or she spent too much time buckling under the pressure of moving stress rather than asking questions and providing proper info to the movers. While good reviews aren't always legitimate reviews, sometimes bad reviews aren't exactly factual either. Read reviews, but be sure to check other reputable sources for pro mover referrals; moving reviews aren't always what they seem!